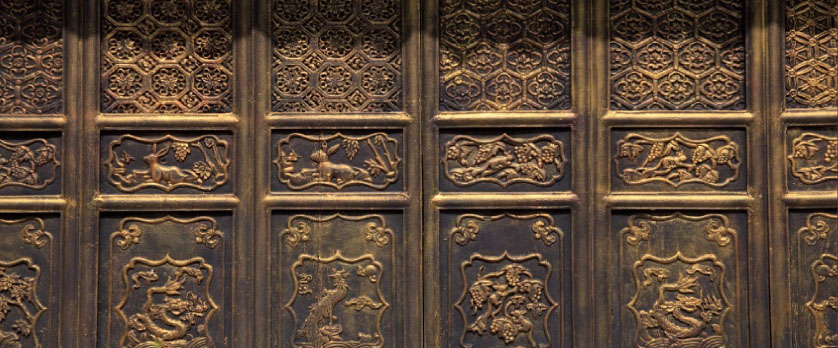 Curriculum Vitae of Diane M. Morgan
Diane M. Morgan is a national board and state licensed acupuncturist and the owner of Baihui Acupuncture and Herbal Clinic, LLC.
Master of Science in Oriental Medicine Course of Study
Diane received a Master of Science in Oriental Medicine in Austin, TX from the Academy of Oriental Medicine of Austin (AOMA). The course of study included a total of 2,280 hours over a six year period. Training included a demanding Western science curriculum enabling her to communicate effectively with Western medical practitioners regarding the diagnosis and treatment of patients who may be undergoing concurrent Oriental and Western medical treatments.
Clinical training begins with observation which enables the student to become familiar with the flow of acupuncture treatment. Training continues with "clinical theaters" in which observation of patient treatment is viewed as it is administered by acupuncture professionals. After passing the clinical competency examination, treatment begins with the requirements of seeing 450 patients and an additional 1,044 clinic hours of patient hands on treatment. Students drive the herbal and acupuncture treatments under the direct supervision of seasoned clinical doctors.
Herbal Training
Herbal Training is designed by highly trained Chinese herbologists with years of clinical experience. AOMA's Herbal Training curriculum exceeds the national requirements. Classical texts provide the foundation of the material. Herbal training is further enhanced at AOMA by the use of herbs in their raw form. AOMA's pharmacy stocks hundreds of individual raw herbs in addition to many Chinese patents and formulas.
As a second year student, Diane was trained in the use of prepared formulas or patent medicines. In her third year of study, once a thorough understanding of Chinese medical theory had been obtained, she began to prepare and prescribe herbal formulations made from raw herbs. Students are taught to adjust and modify classical formulas to suit the condition of individual patients. 432 hours of Chinese Herbal Training was obtained with an additional 72 hours required in the completion of Chinese Herbal Clinical Practicum.
Oriental Bodywork Training
AOMA is one of the few schools in the country that requires Oriental bodywork as an integral part of the curriculum. The Oriental Bodywork Program is approved by the American Oriental Bodywork Therapy Association (AOBTA). The Oriental Bodywork curriculum, led by Pamela Ferguson, is based in the philosophy and application of Oriental medicine and the harmonization of Qi/Ki energy. Pamela Ferguson, RMT, OBT is certified as a Zen Shiatsu Instructor by the American Oriental Bodywork Therapy Association and the Society for Shiatsu, Germany (GSD). Pam is a graduate and former instructor of the Ohashi Institute, New York City, and a graduate of the Asten Center in Dallas, TX. She travels widely each year to teach Shiatsu in the USA, Canada, Switzerland and Germany. She has published her seventh book, The Self-Shiatsu Handbook that was published in 1995 in North America, Germany and the UK. Diane was able to study with Ms. Ferguson while attending AOMA.
Shiatsu Levels I, II, and III completed
Martial Arts Training
Qi Gong levels I, II and III. Dr Wu is an international author, lecturer, and Qi Gong master who has lectured and presented seminars in Chengdu, Hamburg, Hanover, Munich, and Vienna. Dr. Wu taught Qi Gong and Medical Qi Gong over a ten year period at Chengdu University, as well as acting as chief acupuncturist at Chengdu University's teaching hospital. Dr. Wu is part owner of AOMA in Austin, TX. Diane was fortunate enough to study not only Qi Gong with Dr. Wu but took many classes with him while at school in Austin, TX.
Tai Chi levels I, II, III
Kung Jung Mu Sul level I
Continuing Education
As a Nationally Board Certified Licensed Acupuncturist a four year sixty hour continuing educational requirement must be met in order for re-certification. Listed below are additional course studies:
Auricular Acupuncture for Addictions: Training Program NADA Proctocol 70.0 Hrs.
"Minerals the Missing Link", University of Bridgeport Health Science Postgraduate Continuing Education 8.0 Hrs.
"Understanding the Meridans and Channels Through Acupuncture and Traditional Chinese Medicine" Bridges Lecture, Milford, CT. 1.0 Hrs.
Cosmetic Acupuncture Seminar; Certificate of Completion – 15.0 Hrs.
Published 2 Articles: "8 Principles of Acupuncture and Infrequently Discussed Men's Health Issues.
Vermont Association of Acupuncture and Oriental Medicine: Male Disorders with Peter Deadman – 7.5 Hrs.
Vermont Association of Acupuncture and Oriental Medicine: Point Selection with Peter Deadman – 7.5 Hrs.
Institute for Esogetic Colorpuncture, USA. Grass Valley, Calf. Segements 1, 2, 3 completed. – 84.0 Hrs.
Sitka Wellness Center Three Lecture Series: "How Traditional Chinese Medicine Affects the Physical and Energetic Body." "Learn How and Why Chinese Medicine Works." "Find Out What Chinese Medicine and Chinese Herbs Can Do For You." – 6.0 Hrs.
Certification of Completion of Professional Development Activity Points completed in Ethics Issues in Oriental Medicine. – 4.0 Hrs.
Additional Course Work
Rhinebeck, New York, The Omega Institute
Barbara Brennon, author and teacher of "Healing Hands of Light".
Harvel Hendricks, author and teacher of "Getting All The Love You Want".
Shiatsu Massage with Master Ohashi of the Ohashi Institute of New York City.
Kay Gardner author and teacher of "Sounding The Inner Landscape".
Austin, TX. The Omega Institute
Master Li Jun Feng author and teacher of Sheng Zhen "Healing Qigong"
Master Dr. Li is the head of the International Sheng Zhen Society Foundation. He is known as having been the head coach of the world-renowned Beijing Wushu Team of the People's Republic of China for 15 years. During those years he was also known as a movie actor and director until he gave all that up to dedicate himself solely to the teaching and practice of the Sheng Zhen forms of Qigong. Today, he serves as advisor to the World Society of Medical Qigong and Qigong Science Research Association of China. He travels extensively bringing Sheng Zhen practices to people around the world, sharing what he has learned and how he has been transformed by this remarkable path of love. I am honored to have studied with this loving and remarkable human being.
Additional Bodywork Studies
Swedish Massage
Reflexology and Advanced Reflexology
Body Reflexology
One Brain
Jin Shin Jyutsu
Pediatric Tui Na
Original Lecture Series
Diane maintained an active massage therapy business for over 11 years in the Yardley, PA area. While in Yardley at the Langhorne Healing Center she developed her own manuals for the use of students in the following lectures:
Reiki level I, II and Master
Seated Chair Massage-development of a 15 minute seated chair routine taught to other massage therapists.
Color Therapy Lecture-teaching how to use colors in homes, and in healing. How to interpret colors.
Acupressure Facelift-self application and understanding of how to use acupressure points on the face for a natural facelift using the fingertips.
Natural Cosmetics-This course taught students how to make and use their own natural cosmetics using flowers, fruits, herbs and vegetables that are available in the supermarket.
For additional information, please call Diane at:
731-300-4390
or e-mail if you prefer:
baihui.tn@gmail.com
We are located at:
233 C Oil Well Road
Jackson, TN 38305
by appointment only